Hey Friends, after long time write a post for those who has less followers and why people not following them on twitter.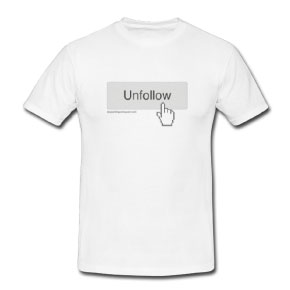 1. You are a spammer.
2. You only tweet regarding to your product and services.
3. You use too many #Hashtags
4. You Never Reply
5. You tweet in your language.
6. You don't have a bio
7. You are following a lot of people.
8. You have a protected profile.
9. You believe twitter is boring.
10. There are no replies on your profile page.
Feel free to share your suggestions in the comments.
Share it!