Well, many of you may think that shopping has always been an integral part of social media – you have Facebook Page Shops and Instagram Profile Shops; so, what's a big deal? Ahem! There's a big deal. The real-time online shopping on Facebook and Instagram is going to be real in the very near future. It is the next big thing buzzing across social media.
Online shopping especially after COVID19 would flourish like mushrooms in rains. The contact-less shopping and deliveries have already replaced traditional methods of buying products. With a big leap by a social media giant Facebook, the revolution is just to begin.
First of all, let's have a look at the recent video by Marc Zuckerberg in a case you missed it –
The businesses will have the privilege to set up an online store with a feature of unified presence for clients who will enjoy total seamless experiences on all Facebook associates, i.e. Facebook itself, plus Instagram, and in the near future WhatsApp. This is a clear hint that especially for WhatsApp, Facebook has a big plan -thanks to the latest whopping USD5.7 bn deal between Facebook and India's Reliance Jio.
Live streaming and shopping
The live streaming will be live shopping as well. In other words, when you can shop real-time while getting live on Instagram and Facebook. Though showing the products live to your friends and family members sitting home while you are out in the store is not uncommon for years, live shopping features will just add more ease to the already-famous trend.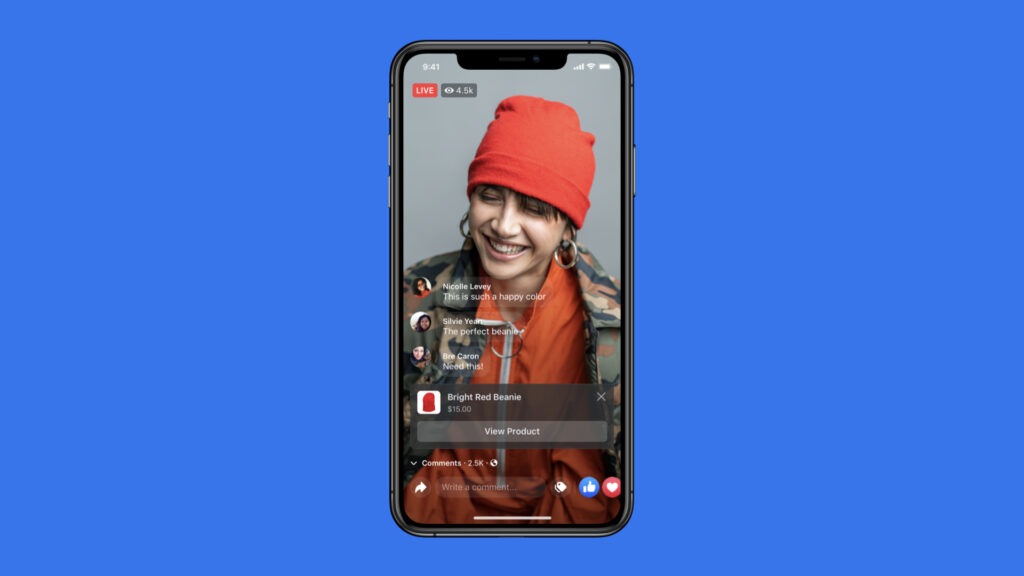 In the latest announcement by Marc Zuckerberg, if you read between the lines, it is clear that Facebook will allow sellers, retailers, and brands to tag their products on their Facebook Shop or develop a mesmerizing catalogue so that they can go live and offer real-time shopping. Such listing will be shown at the bottom of the live streaming video so that it will be easy for a customer to shop.
The technology for real-time shopping on FB
FB is likely to use the latest technology of Artificial Intelligence that would automatically scan products and tag them accordingly on photos, which, in turn, will result in people linking the products' photos. Needless to say, the intelligence will also personalize the products and would suggest them to the concerned or targeted audience further.
The next big technology which is likely to be a part of such a magnificent move by FB is Augmented Reality wherein the shoppers would get a preview of products right in their homes. They will be able to try sunglasses, makeups, and even apparels.
Other associates
To make the plan foolproof, Facebook has partnered with some big shots in eCommerce. For instance, if you have Shopify store, you will have the privilege to copy or transfer all the inventory or products to a Facebook shop. Nevertheless, it is highly recommended that you keep the Shopify store landing page or your original website as it is. Don't transfer or import everything to FB.
FB is also into tying up with BigCommerce and WooCommerce, plus plenty of third-party tools to boost the new feature of real-time shopping on Facebook or Instagram videos.
Other integrations
FB Shops are primarily focused on selling physical products; nevertheless, according to Layla Amjadi, the Product Lead of Instagram Shopping, FB is also working on unique tools to house all sorts of business verticals.
How to browse products and shop on Facebook Shops
FB has kept it quite simple to browse through products. The video explains it here: https://www.facebook.com/facebook/videos/607738026499419/
The testing and practices have already begun in the United States, and will soon spread across the world. Facebook has come up with State of Small Business Report based on 86K owners' survey, workers, and managers in companies with fewer than five hundred employees throughout the United States. Facebook understood that they struggle a lot in competing with larger brands. This all, luckily, was planned before COVID19 pandemic. FB is into improving economy, especially through small business owners and entrepreneurs.
Features of real-time shopping on FB and Instagram
Businesspersons can now target customers who are on Facebook and/or Instagram. Creating a Facebook Shop does not cost you a dime. Here are some of the highlights of the new-generation online shopping post-pandemic COVID19 breakout –
You can select the products you want to feature from the catalogues
Customizing look and feel of the shop is possible. You can have a cover image and vibrant color showcasing your brand
The visitors can find Facebook Shops on Facebook or Instagram's business pages
You are able to make a story or an advertisement
Customers can browse through all the products or save a few of their choices
Customers can place orders online through a website or without leaving the application
You can message through WhatsApp, Instagram Direct or Messenger for any support related to products
The customers can track delivery status and much more
The futuristic plan is to make shopping possible through WhatsApp, Instagram Direct, or Messenger
On Instagram, the shop tab will be added to the navigation bar, so it's easy for anyone to access and browse Instagram Shop
Loyalty Programs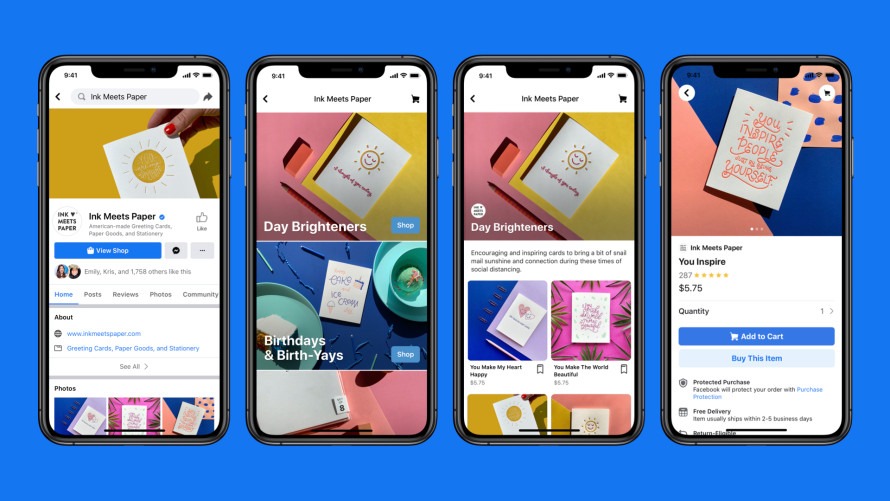 Real-time online shopping on Instagram and Facebook would also bring in great benefits to the visitors and shoppers. Facebook is testing for various reward programs that would connect loyalty schemes such as points at a local café or corner store. Undoubtedly, point or reward tracking system will be integrated on both the applications of Facebook and Instagram in future.
Facebook partners
To come with a foolproof plan, Facebook has already tied up with a few big shots mentioned above. Other than that, Facebook is also working closely with ChannelAdvisor, Tienda Nube, Feedonomics, CedCommerce and so on. These all organizations are known for their entrepreneurs-friendly approach to developing newer commercial and online shopping solutions.
The sudden outbreak of coronavirus resulted in COVID19 pandemic lockdown worldwide. Such calamity has brought unprecedented downturn across the world where most of the industries are badly affected. With programs like real-time online shopping on Facebook and Instagram, social media giants are helping small businesses for all good sake.
I also expect that such a move by Facebook would also encourage other Internet giants like Google and Yahoo to come up with their own products for eCommerce or mCommerce.

Share it!