5 Quick Tips from a Normal Guy with 40K Followers
Let me guess…
You want to grow your social media influence.
You want to become a sought-after resource in your city or your industry.
You want to learn how to get more followers on Twitter.
But guess what? – Getting more followers on Twitter isn't easy as it used to be a few years back.
So, how to get more followers on Twitter, especially when you're just a normal guy or girl?
Is it even possible?
I get asked this question all the time, especially when I'm speaking at events and conferences.
And my answer is always YES.
You can definitely get more followers on Twitter even if you're just a normal person.
In this article, I'm going to share my 5 best tips on how to get more followers on Twitter in 2020 and I'll also prove why these 5 tips work.
Before we jump right into it, though, let me give you a little background.
I'm just a normal guy who provides Digital Marketing Consulting services, except for the fact that I have 40K followers on Twitter today.
I started my career with a normal 9-6 job (as an SEO Executive) at IT Company in Ahmedabad , and just like you, I also struggled to gain followers on Twitter in the beginning.
But, with patience, persistence, and using the tips mentioned below, today I have successfully gained a large following on Twitter.
And here, I've shared all my secrets:
Are you ready to learn how to get followers on Twitter?
Let's dive right in then!
1. Tweet Often!
This tip might fall under the "common sense" category but I think it's worth mentioning that the more often you post on Twitter, the more followers you'll have.
Buffer confirmed this that there is a direct correlation between the frequency of posts and the number of followers.
According to Beevolve's research, a Twitter user who has tweeted between 1 to 1,000 times has an average of 50 to 100 followers.
A Twitter user who has tweeted more than 10,000 times has an average of 1,000 to 5,000 followers.
And the research also found that a twitter user who has tweeted more than 15,000 times has an average 10,000 to 1 million followers.
Ever since I joined Twitter, I have posted more than 90,000 tweets on a regular basis and today I have 40,000+ followers because of it.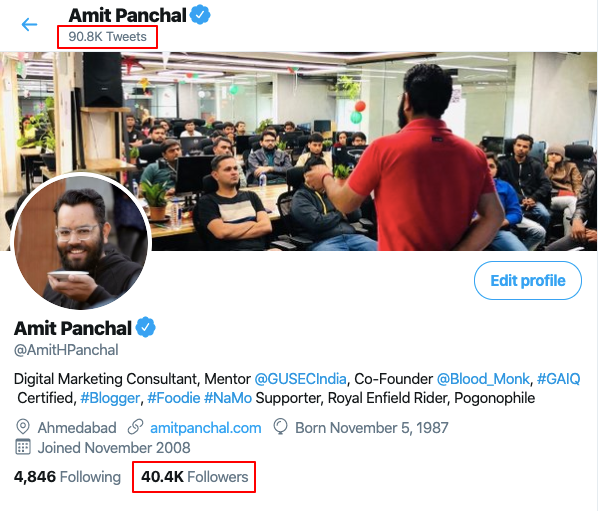 The key takeaway is, the more consistently you tweet, the more followers you'll have.
2. Share Less About Yourself
What I mean is, in the sea of meformers, be an informer!
Let me explain…
A Meformer is a user who posts tweets or updates mostly related to himself.
An Informer, on the other hand, is a user who posts tweets to either help other people or to share new information.
I know you must be thinking…
How does this relate to increasing Twitter followers?
Well, according to Rutgers University Researchers, only 20 percent of users on social media are informers, while 80 percent are meformers.
Their research also found that informers had 2x times more followers than meformers.
So, this data proves that sharing information on social media, Twitter especially, is better for increasing followers than just sharing about one's self.
3. Join Live Twitter Chats
Twitter chats are awesome.
They help you meet new people, get you involved in communities you're interested in, and best of all, they also allow you to share your knowledge.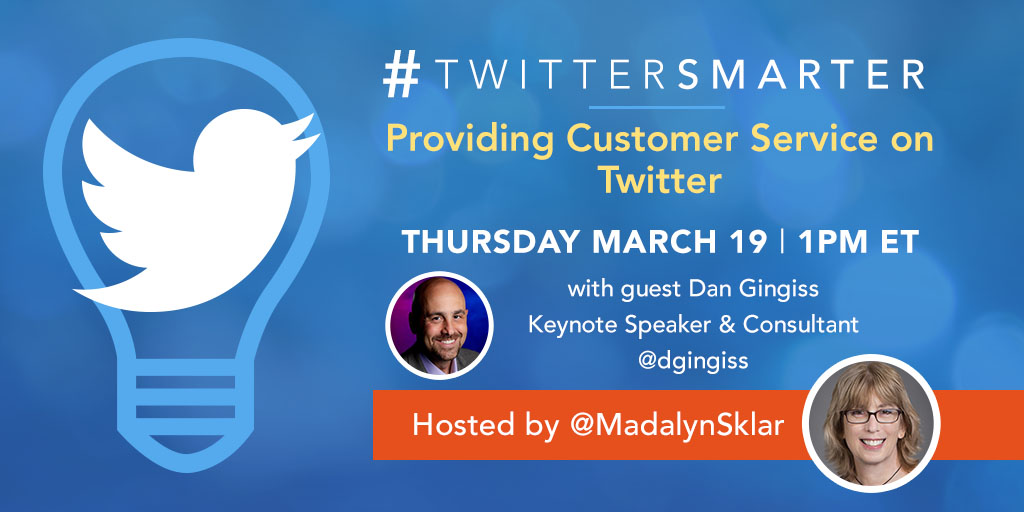 If you don't know where to find upcoming Live Twitter chats related to your niche, check out Twitter Chat Schedule by TweetReports to find topics that fit your interests.
And once you know about the upcoming Live Twitter Chats of your interest, all you need to do is two things:
Respond to as many tweets as possible.

Retweet other users' tweets to build personal relationships with them.
Here's another free tool to find Twitter Chats: Twubs
4. Share & Tag
In the beginning, I mentioned that you need to tweet often to get more followers.
But, what I didn't mention earlier is that you also need to make sure that your Twitter account doesn't look like it's run by bots.
So, while Tweeting often is recommended, you should also consider replying, retweeting, and tagging other people in your Tweets.
For example, if someone has tagged you in their tweet, be sure to thank them for tagging you.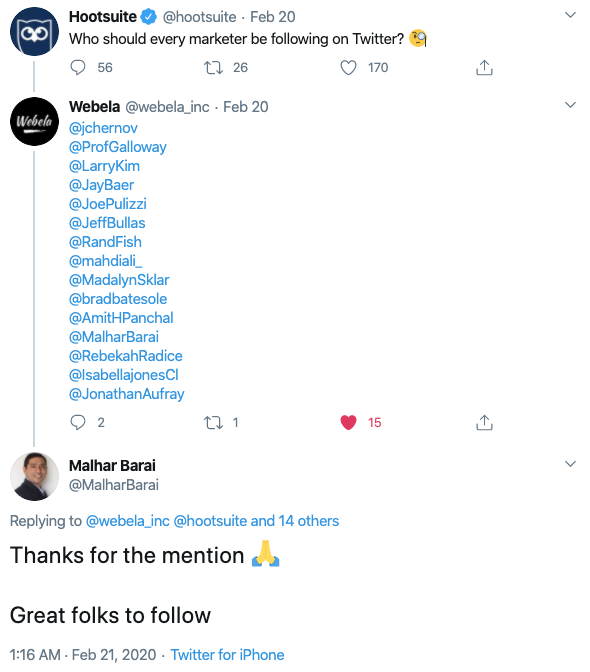 Another smart way to get more attention is by writing a thoughtful response than just a brief, few words reply.
All these little content strategies contribute tremendously in letting the potential followers know that you're active and convinces them to follow you.
5. Leverage The Power of #Hashtags
Hashtags are basically a way to make your posts searchable.
According to a study by TrackMaven, tweets with one hashtag receive 12.6 percent more engagement than the tweets with no hashtags.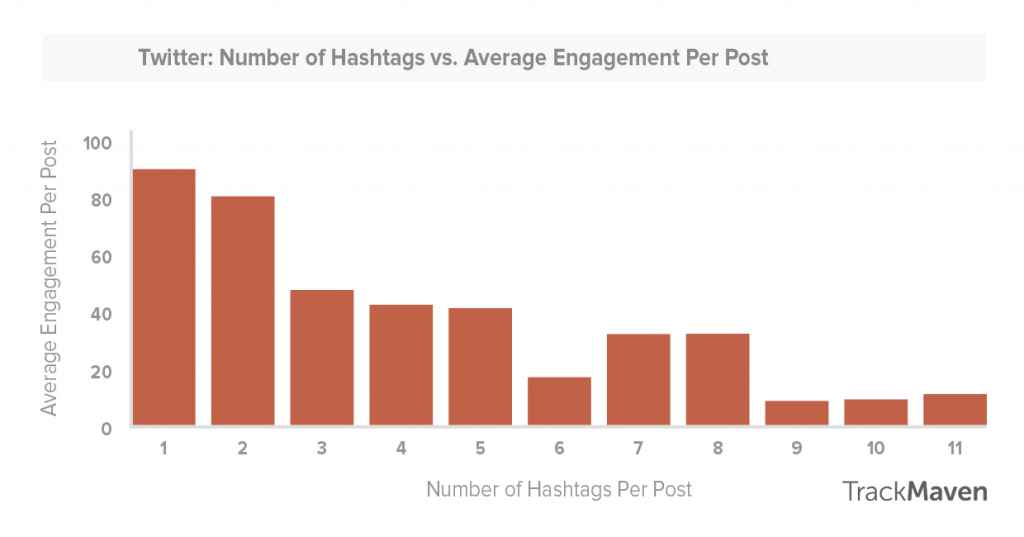 Here's an example of a tweet with one hashtag: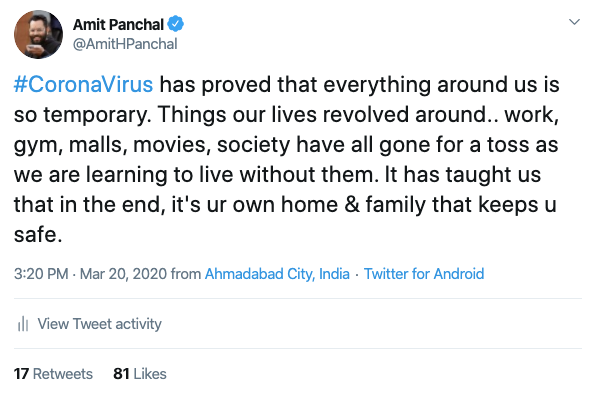 And here's an example of a tweet with two hashtags: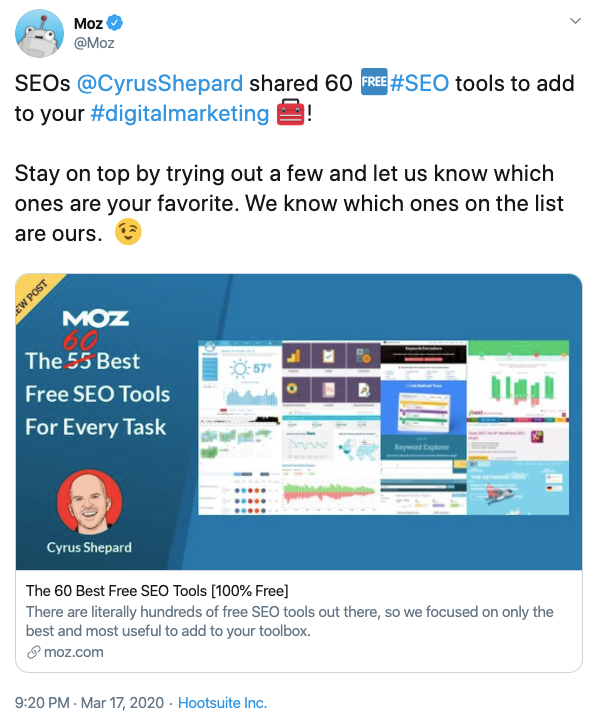 You can easily find trending hashtags in your industry using various tools like RiteTag, ExportTweet, or Hashtagify.
So, the next you post a tweet, make sure to add one or two hashtags to quickly increase the likelihood of potential followers finding your profile.
Check out the Interview with Hashtag Inventor, Chris Messina!
Wrapping Up…
If you've been struggling to learn how to get more Twitter followers, start with these 5 tips.
Most of them are basic and require only a small commitment. But if these tips are practiced consistently (like I did), then it will definitely make a big difference in your followers count.
With that being said, if you found this article useful, be sure to share it on your social media.
Share it!