People today have forgotten they're really just a part of nature. Yet, they destroy the nature on which our lives depend. They always think they can make something better… They don't know it, but they're losing nature. They don't see that they're going to perish. The most important things for human beings are clean air and clean water. – Akira Kurosawa
The other day while surfing through the interweb, I came across this alarming stat –
A 2013 study on non-smokers found Indians have 30% poorer lung function when compared to Europeans.
The high quantity of pollutants is due to adulterated fuel. Higher the percentage of adulteration more is the emission of poisonous gases which are also known Carcinogens.
These carcinogens have a big role in cardiovascular (heart) and Cerebrovascular (brain) health and result in over 800,000 premature deaths every year. This also includes breathing disorders which can result in irreversible lung diseases and poorer quality of life.
This was on a Monday before I set out of office to drive around 20 kms back to my home. This made me think. Suddenly, all I was seeing were cars and smoke around. Isn't that scary? The probability of me inhaling polluted air in my car inspite of the AC made me shudder. I had a mission as soon as I reached home. I need to buy a car air purifier as I spend around 2 hours daily driving.
I went through various products and finally zeroed down to this.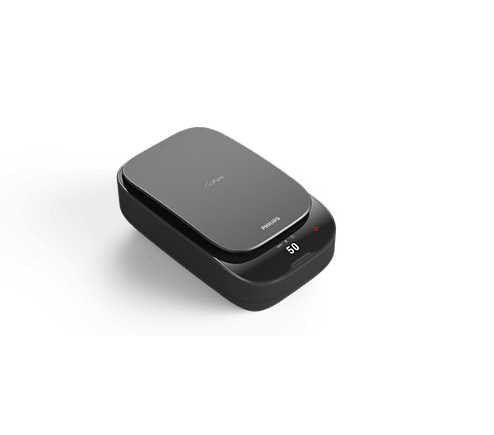 Philips GoPure SlimLine 230 Car Air Purifier (Dark Grey):
What made me choose this? Check out the features –
Removes fine particles – PM 2.5 and toxic gases with a CADR of 10m3/hour
Refreshes your car air with natural fragrance (Jasmine flavour complimentary) and filter replacement indication / Automatic switch on/off button /3 fan speed modes and perfect in-car integration with installation in cup-holder and compact and stylish design made for high-end cars.
Easy installation
Suitable for long distance travel with kids, pregnant women, allergy sufferers, asthmatic patients and pet owners
Certified by Airmid for Unique Philips Select Filter technology, which removes up to 90 percent airborne allergens based on one pass efficiency test
Removes dust, allergens, smoke, bacteria, viruses and odours from car in just 13 minutes
Real-time AQI information with number indication & 3 different colours of AQI levels
I highly recommend this product because this is one of its kind and a worthy investment. To know more, Click here.
Share it!