According to a survey, 36% of businesses are trying to integrate their traditional marketing and digital marketing activities. Businesses need a qualified digital marketing expert to make their business reach more people and attract new customers. Hence, the demand for skilled and experienced digital marketing professionals is growing at a rapid rate. A lot of people want to develop their career in the domain of Digital Marketing. Let's see how to become a digital marketing consultant.
1. Master required skills to become a Digital Marketing Consultant
If you want to become a successful digital marketing consultant, you need to master core digital marketing skills and stay up-to-date with the latest digital marketing trends. The best way to start your career early in digital marketing is by acquiring a degree in Digital Marketing. Alternatively, you can opt for a good online course from popular platforms.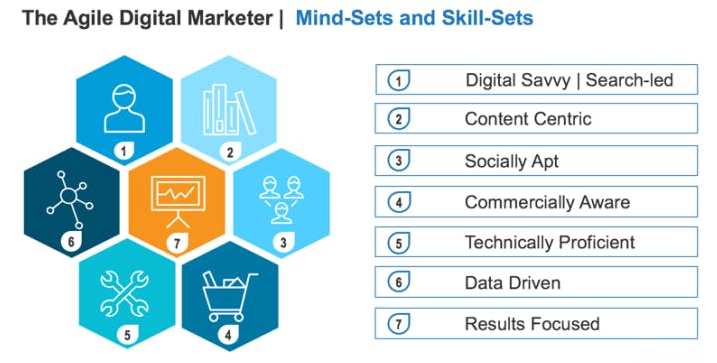 I pursued a bachelor's degree in Computer Applications, took a course in Internet Marketing and then started my career. For online courses, start your journey with a basic course that covers all the aspects of digital marketing. Once you have acquired necessary skills, you can do certification courses from HubSpot Academy, SEMrush Academy, or take up a free Digital Marketing course from Google.
Free courses to start your digital marketing career:
2. Gain solid industry experience
There are more than enough people who claim to be a "digital marketing expert" but don't have solid industry experience. After having the required skills and certifications, you can't become a digital marketing consultant from the next day. Start your digital marketing journey by doing an internship or a job.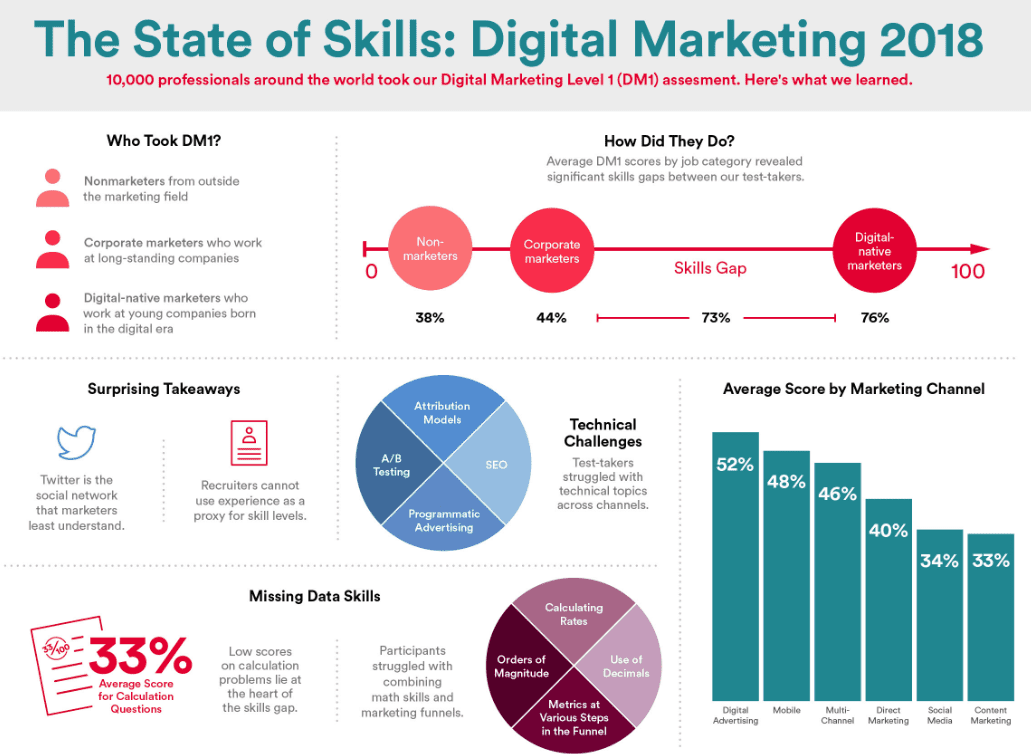 If you've recently completed your studies and digital marketing courses, it is highly recommended that you do an internship first. Apply in a consultancy that specializes in or only provides digital marketing services. This will give you an immense skill-building opportunity that no course can deliver.
If you are already working in another domain and want to become a digital marketing consultant, then, take up a job in a medium-sized company as a Digital Marketing Executive. Even if you are a fresher or experienced professional, I recommended that you gain 3-5 years of digital marketing experience as an employee before becoming an independent consultant.
3. Offer services to clients based on your areas of expertise
Before you become a full-time independent digital marketing consultant, define your core expertise. Based on your skills and industry trends, you can determine what services you will offer to your clients. You can have more than one area of expertise, but you can't list everything as your expertise.
In the later stages of your career as a digital marketing consultant, you gain more experience and expand your niche. In the beginning, ask your self the following questions to arrive at a suitable niche.
Do you specialize in SEO and traffic generation?
Are you a conversion optimization or lead generation expert?
Are you an expert at Social Media marketing and branding?
Is creating exceptional digital marketing strategies makes you stand out?
Do you specialize in creating effective email campaigns?
4. Build a strong online presence, demonstrate your expertise
To become a digital marketing consultant, you will need a substantial online presence. You can start building a strong presence by creating an exceptional profile on social media platforms such as LinkedIn, Twitter, Facebook, and Instagram. Be active and consistent on these platforms, publish posts, videos, and share useful content regularly. To start with, you can share critical events of your life/career, share helpful digital marketing experience, and actionable tips.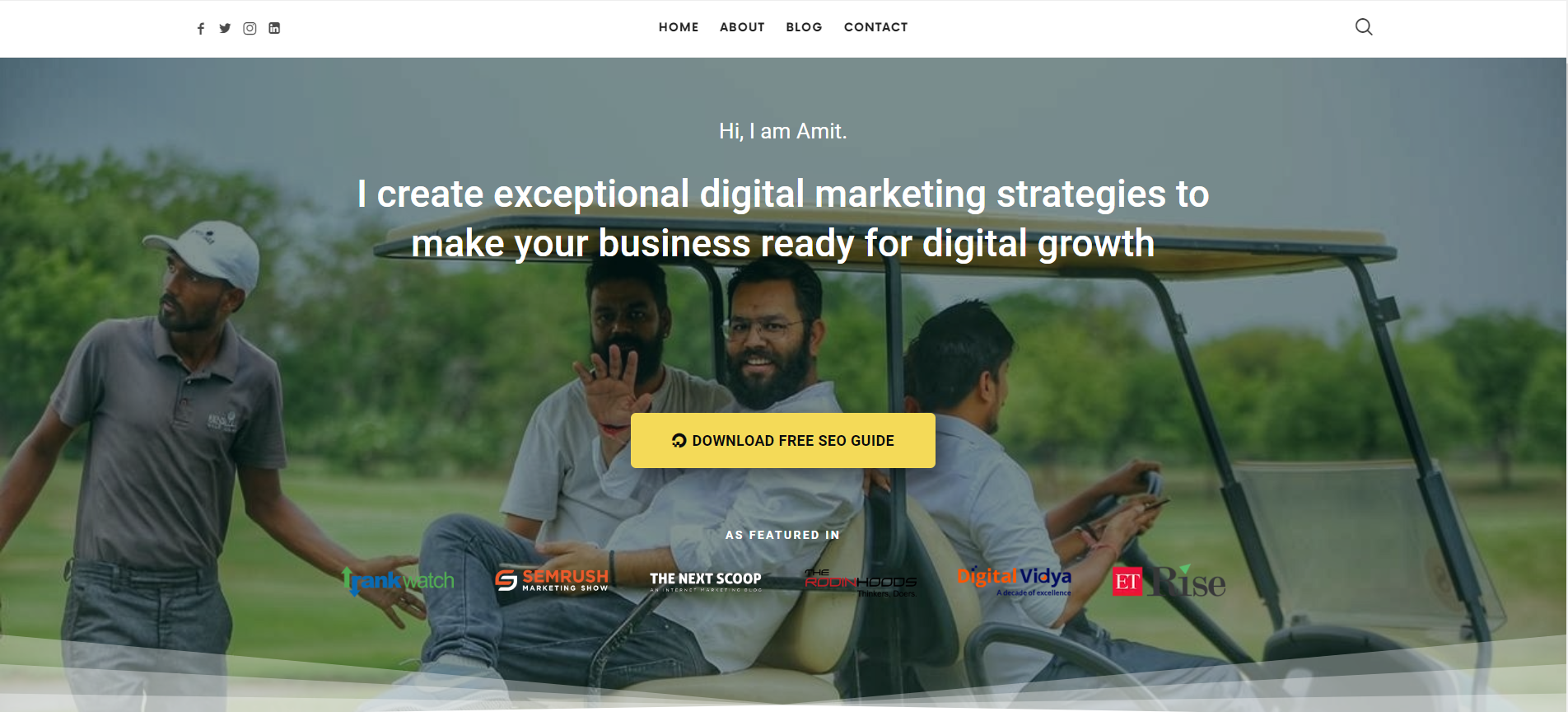 Next step, build your website and implement your digital marketing skills and expertise on the site. Represent your services so that potential clients could find them. Having a good quality website will serve as a hub for your business. Visitors will know what services you offer and can quickly contact you if they are interested. You can also add case studies and testimonials from your previous work experience.
Essential points to implement in your website:
Develop a clean, well organized professional site.
Optimize your website for SEO. Use Ubersuggest to analyze keywords.
Feature services, portfolio, and testimonials.
Make contact information easy to find.
Have a relevant blog to support SEO, increase traffic, and user engagement.
5. Start blogging and use social media to distribute your content
Blogging is one of the simplest ways to showcase yourself as a subject matter expert. Publish content in your areas of expertise and common aspects of digital marketing. Share valuable experiences, tips, and tricks to grow readership. Having an SEO optimized blog with useful content attracts visitors to your website. It also helps you boost your ranking on search engines. After some time, you can start generating good-quality leads.
Blogging and Digital Marketing groups to join on Facebook: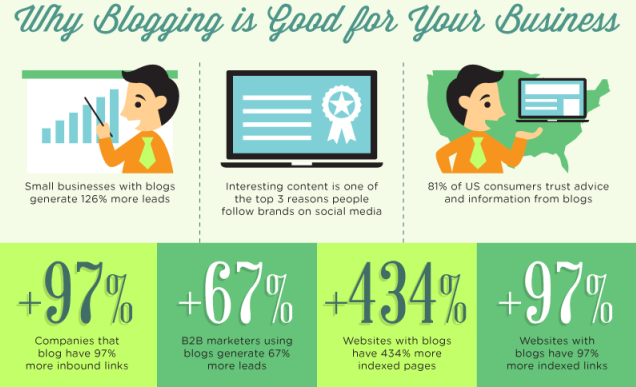 Social media is very beneficial for promoting your services and connecting with potential clients. Once you become consistent with blogging, distribute your content on social media platforms. If people feel that content is valuable, they will like it and share it with others. Blogging and social media together will act as a lead generation opportunity for you.
How to use social media for work
Promote your services
Influence your presence
Gain valuable customer and industry insights
Run targeted ads with real-time results
Understand what your competitors are doing
6. Attend digital marketing and tech events, build a strong network
To achieve better success, you will need to expand your network. Start making new connections by attending various startup, technology, and marketing events in your country. The stronger your network, the more are the chances to get new clients.
Events you can attend to build your network: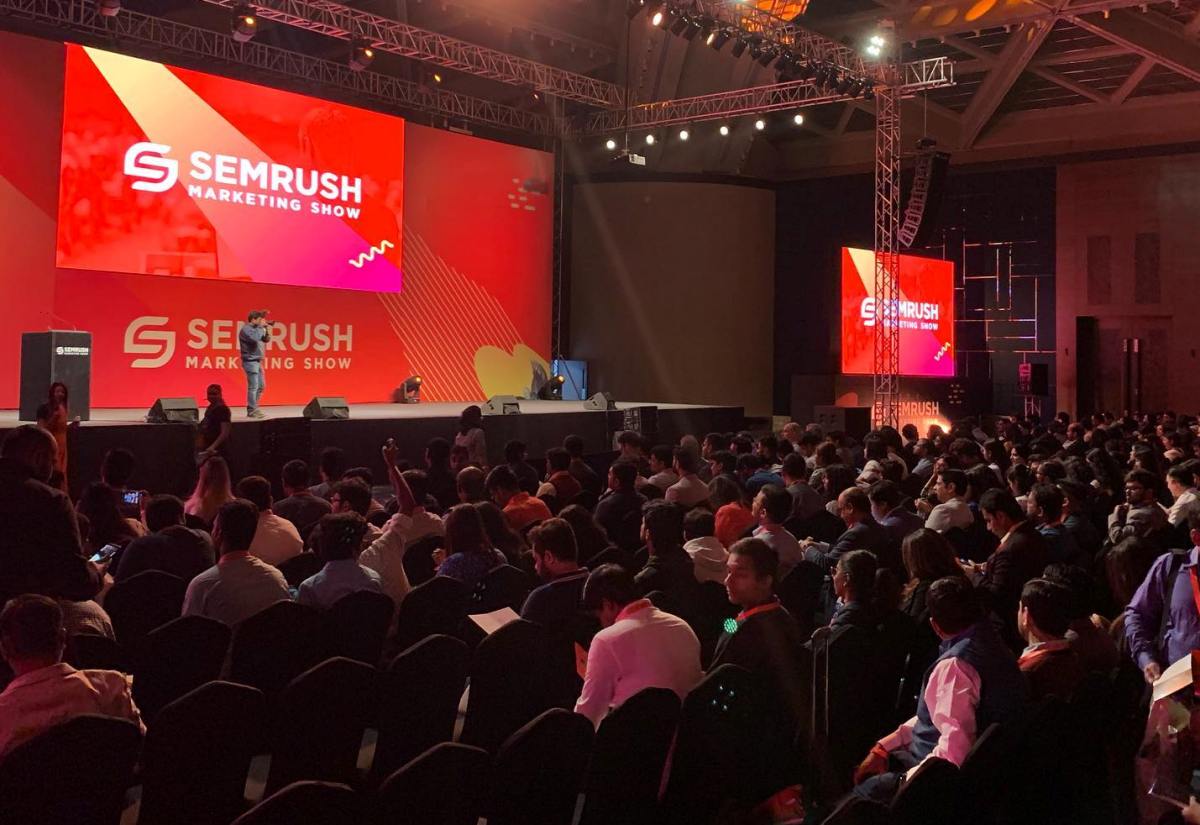 You can also start speaking at local events and gradually move to bigger events. You can use Meetup to find upcoming digital marketing events and connect with relevant people in real-time.
How to enhance your network:
Use previous corporate connections.
Reach out to former managers, other prospects, and ask for a meeting.
Connect with someone who has huge connections in your industry.
Attend webinars, local meetups, and cross-domain events.
7. Don't hesitate in finding freelance digital marketing projects
Implementing the steps mentioned above will surely help you build a strong presence, grow your network, and find some clients. Besides, you can find freelance digital marketing work from popular freelance and remote working platforms. Join popular platforms such as UpWork, Fiverr, Freelancer, and TapChief. Use Google to find digital marketing freelance jobs.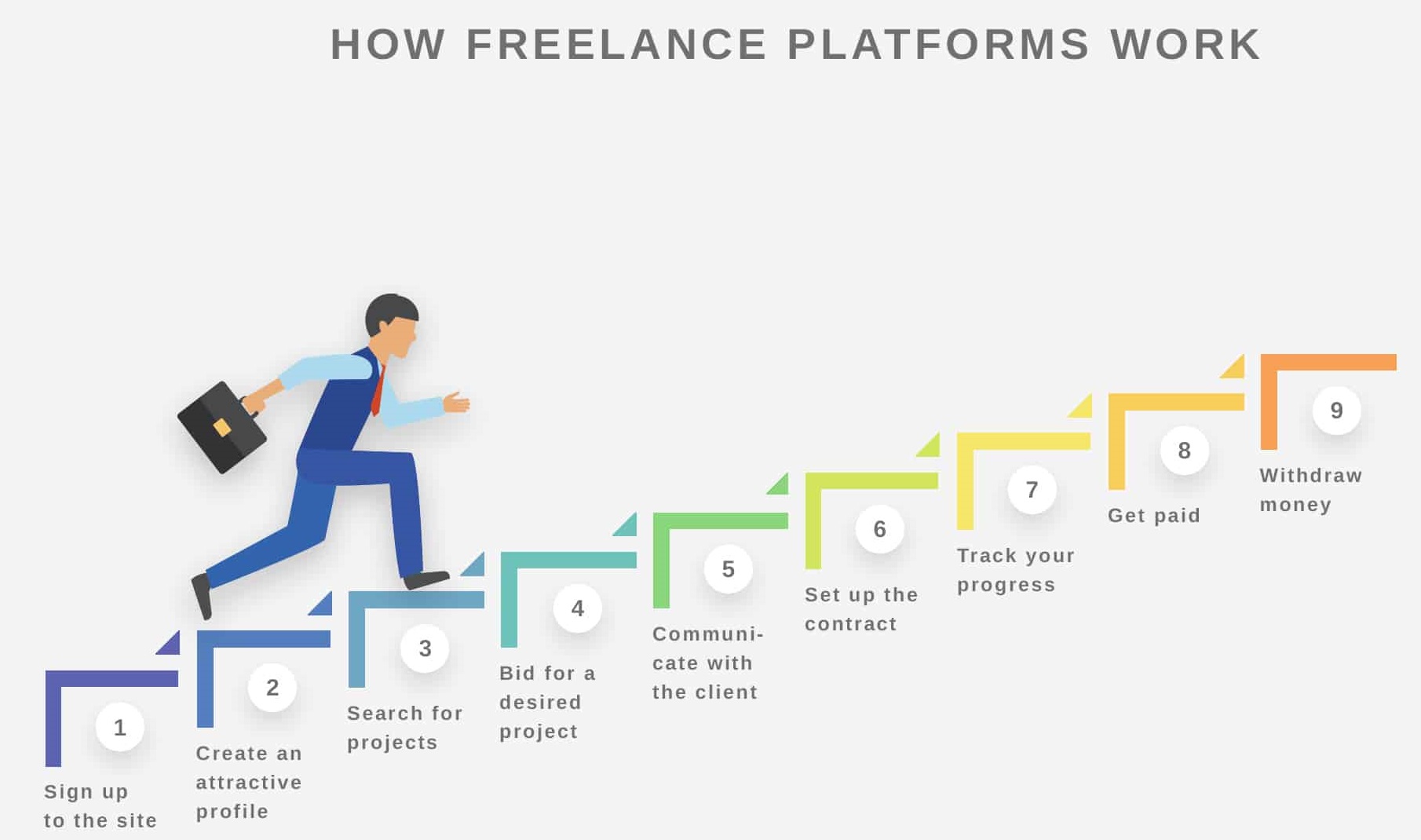 Another great way to become a digital marketing consultant and get good quality projects is to work with a digital marketing consulting agency that gives you client work. Connect with Founders and CEOs of small to medium-sized digital marketing agencies in LinkedIn and ask them if they are looking for a digital marketing consultant to help them with client projects. You can charge them a fee per project or work in a retainer model.
Become a consultant with capabilities to influence client's brand
Let us summarize quickly. To become a digital marketing consultant, you will need industry-ready skills, certifications, industry experience, and a strong network in your domain. Besides, identify your core expertise, publish useful content for thought leadership, and start by winning startups and small companies to become a successful Digital Marketing Consultant in India.
Share it!